Archive for the 'Uncategorized' Category
Friday, July 8th, 2011
Chuck E. Cheese'S has an online Skee-Ball game you can play and win printable tickets good for use at any ChuckE.Cheese'S location.  Click Here to play Skee-Ball now.  Plus their site always has a lot of great online printable coupons.
Wednesday, May 4th, 2011
This deal is good for Starbucks Members only so if you are not a member then join now. Not only do you get star points which add up to great rewards and promotions like this one. May 6-15 from 3-5 p.m.
Starbucks.com ~ Frappuccino® blended beverages are completely customizable – you call all the shots, so you can create the perfect drink for your perfect summer day. And what could make a warm, sunny day better than strolling around with one of our NEW Mocha Coconut Frappuccino® blended beverages? Just tell us how you like it and we'll do the rest.
Saturday, April 30th, 2011
Monday, April 11th, 2011
If you are a coffee lover like me then this deal will perk you up.  Today's deal at mamapedia.com is $20 for $40 worth of organic coffee products from Grounds for Change.
Grounds for Change is a certified organic coffee roaster specializing in 100% Fair Trade Coffee. We roast Organic Fair Trade Coffee that is grown in shaded conditions and our Coffee of the Month Club is the perfect coffee gift for any occasion. Grounds for Change has a comprehensive Wholesale Coffee program for independent coffeehouses, as well as a Coffee Fundraiser for organizations. Every single bean we roast is certified Fair Trade Organic coffee. ~ Groundsforchange.com
Monday, April 11th, 2011
If you think your yard is in need of a make over then check out America's Most Desperate Landscape. DIYnetwork.com is searching for desperate yards to make over. With a budget of $25000 that can dramatically transform any wasteland to a pristine and majestic lush yard with rolling green grass and bountiful flowers that will make any one of mother natures creatures happy to visit your newly landscaped yard. Talk about some major curb appeal! If you think your yard is worthy of host Jason Cameron to descend upon with his crew then Click Here and submit your photos and videos today.
Saturday, April 9th, 2011
You clip coupons, search for deals, combine sales with coupons for more savings… What if we told you that if you are an IPhone or Android user we found a way for you to make the most of each and everyone of your shopping trips. What if you could get awards,travel miles and gift cards just for doing what you do everyday. Before we start sounding like some infomercial let me just say… but wait there's more!
What is it you say? It is an APP called CheckPoints (website: Checkpoints.com) a FREE and rewarding APP that is sweeping down every isle helping thousands scan their way to insane rewards. We at Insaneshoppers.com are hooked on the CheckPoints APP

Rating: Insaneshoppers.com gives this APP 5 out of 5 stars! Our top rating for an APP and Rewards Program and here is why… (more…)
Thursday, March 17th, 2011
Just in time for spring fashion now you can dress up your man or self in some Tommy Bahama during today's Ruelala.com Private Sale event. These events are private so invite only. Click Here for your invite to this sale and see what other private sales are going on today such as
Tommy Bahama Home Collection, Andrew Marc and much more!
Thursday, March 17th, 2011
Barnes & Noble is having a big Baby Day sale on all things Baby related. Get in on:
30% Off Fun Gear & Toys for Boys & Girls
30% Off on Gifts for Tots
45% Off Select Board Books
25% Off online or in-store coupon for Skip Hop Baby Gear
Click Here for more info and see your baby light up with one of these great items.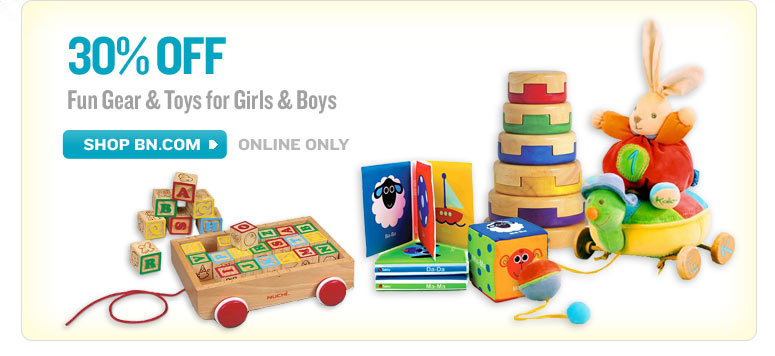 Thursday, March 17th, 2011
Click Here Fast and head over to Moolala.com to get in this great Mother's Day Deal. Get $29 for $114 Worth of Pearl Earrings, Necklaces, Bracelets and More from PrizedPearls.com
Brilliant freshwater pearls
High-quality, hand-picked selection
Matched sets of jewelry available
Details ~Moolala.com (more…)
Monday, March 14th, 2011
If you have an IPad and do not know what it is like to use your IPad to it's fullest potential because you lack a Broadband Network, then here is your chance to get At&t Broadband Network FREE for a full month.
Click Here for more info and details to get in on this deal and a get a $25 2GB plan free for one month on your bill*. • No commitment • No Early Termination Fee • No activation or other fees
Download, stream, browse anywhere and anytime for a full month at least. If you don't have an IPad
">IPad to get on this deal then Click Here and get your hands on an IPad today.